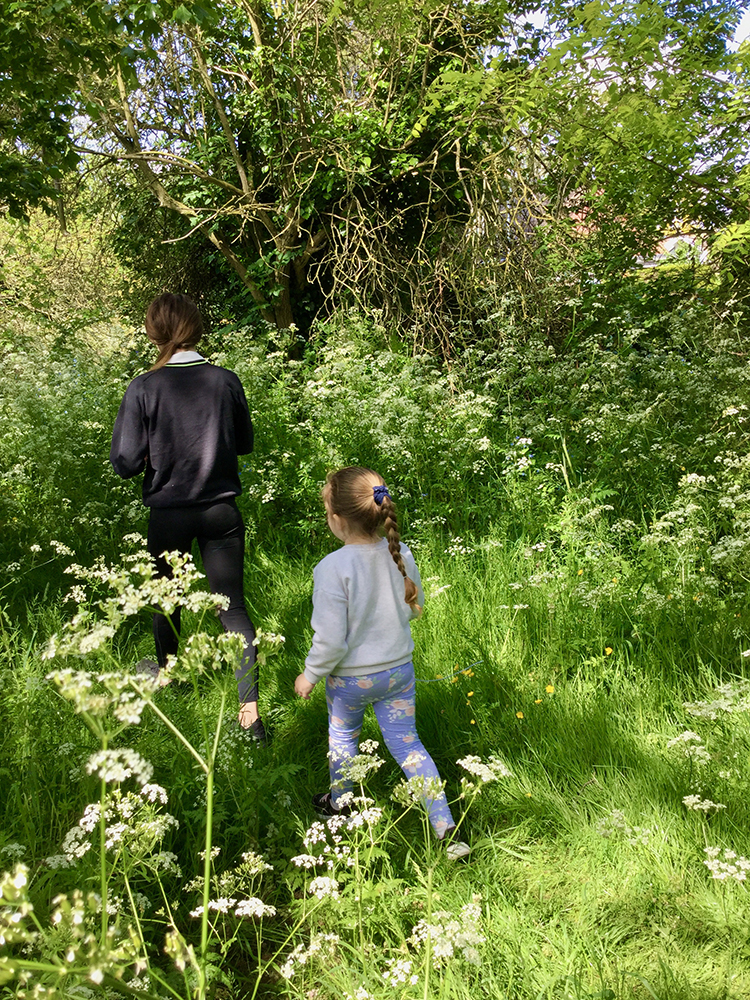 (by Hilary Cox Condron) How wonderful to have a Highfields' gathering with children from both North Cambridge Academy (NCA) and College's Nursery. We've been planning with colleagues how to invite older Artscapers to share experiences in this wild space with their younger neighbours since this time last year, knowing that they would relish this opportunity to be both guides and playful companions. Last week their first shared session finally happened. As a group of 4 students from NCA (aged 13 – 14), 6 nursery children (aged 3 – 4) from Colleges, teachers and colleagues, we all met for a morning in the Highfields nature area... the cow parsley now so tall that it swished above the younger children's heads as they walked the narrow trodden footpath through the trees and flowers. 
"Seeing the older children guide the younger ones with such confidence and kindness was a glowing and obvious testimony to the value of time spent in nature for this group."
We introduced ourselves to each other by sharing some of our favourite things about this magical space: 'hearing the birds', 'the calm', 'exploring', 'nature', 'making a den'.  Together they explored mark making using natural materials and recorded collections and observations through drawing and clay. The morning was rounded off with biscuits and an exhibition of their collaborative work in the Highfields' 'Gallery tree'.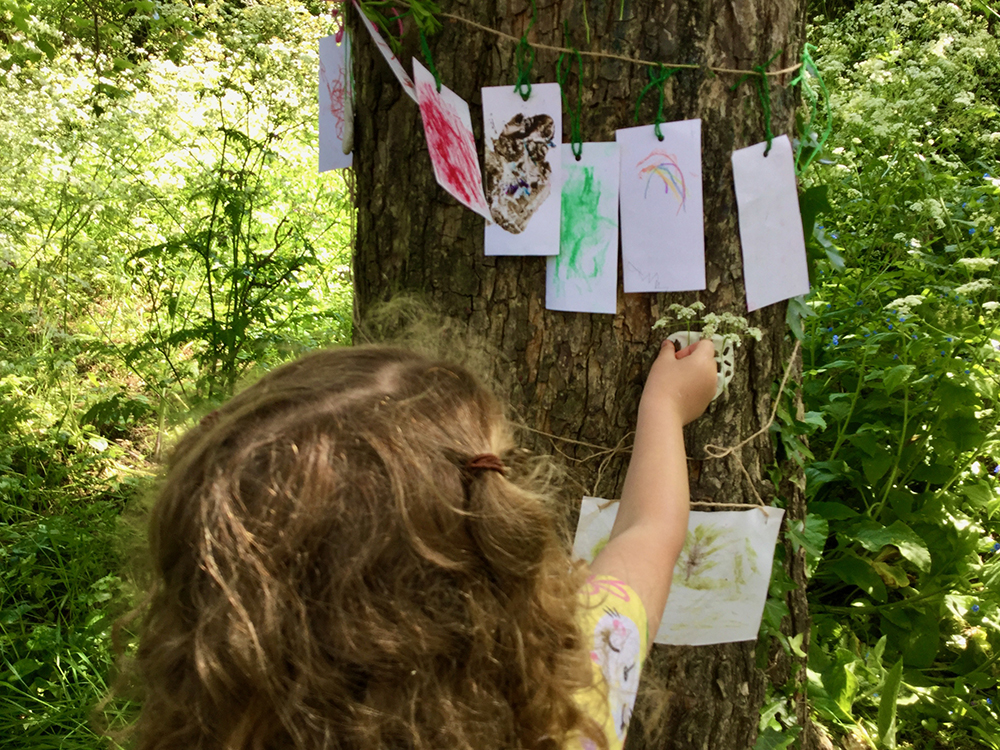 As a CCI artist I take time to explore nature gently and creatively with children. I feel so lucky to have been leading artscaper groups from North Cambridge Academy to Highfields for over a year now, working closely with the school safeguarding team and my colleagues at family therapy charity Cambridge Acorn Project to think who will benefit the most. We know that many children don't have access to outdoor spaces, particularly one as wild and untamed as this one, and that these experiences root deep into their consciousnesses and offer critical distraction from their day to day challenges. More details on this work is here.