Amplifying Artscaping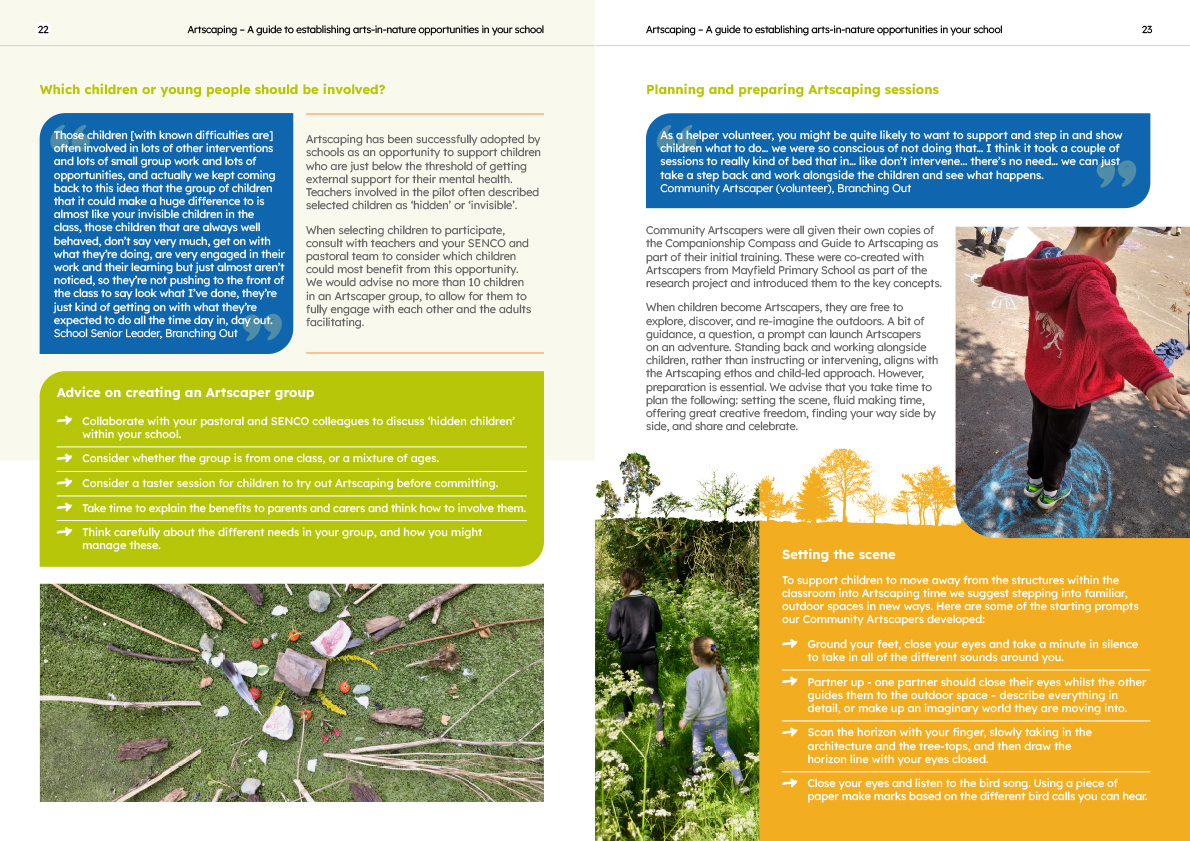 It's been a pleasure to work with colleagues over the summer to put together new free resources for anyone interested in Artscaping. A brand new Guide to Artscaping, beautifully illustrated and rich with links and ideas for how to establish arts-in-nature opportunities in your own school, is now available here.
There is an accompanying webinar too. Bringing together the voices of children, artists, teachers, headteachers, colleagues and researchers, this shares a wealth of insights and learning about the practice and the impact it can have. It can also be explored in chapters – what it is, where it can happen, what it feels like, who it can happen with and how to get started.
The climate emergency demands that our education system nurtures children equipped to be able to question and reimagine everything. The seeds of what that looks like can be found in Artscaping

Rob Hopkins, founder of the Transition Movement and author of From What Is to What If
These are both free to explore here.
Printed copies of the Guide can be purchased here. There is now also a detailed case study of how one school has continued their journey to bring Artscaping opporunities to the whole school here.
Colleagues from Centre for Climate Change and Sustainability Education at UCL will be hosting a free online webinar on October 10th to introduce Artscaping and hear from many of the colleagues involved. Full details to follow but email here if you'd like us to reserve you a place and send you confirmation of how to book. 
Please help us spread the work and share on. Our vision is that all children and young people should have the opportunity to be an Artscaper. Read our policy recommendations  written with research colleagues here.